Why Do I need Manual D Duct Design?
E-Calcs Plus, Inc. offers custom Manual D duct design for your new construction or remodel. With information obtained from our Manual J & S (load and sizing) calculations, we can then design an efficient and effective duct design for your home or building. A Manual D friction worksheet will test available static pressure, total effective length, and friction rate in order to design a duct system which delivers the correct cfm (cubic feet per minute) to each room. Our design will ascertain which fan, coil, and filter combinations will work together to achieve optimum results. Manual D dictates the best ductwork design and is required by most building codes.
Manual D Benefits:
Eliminate Temperature Differentials
Reduce Vent Noise
Lower Energy Bills
Conserve Resources
Prolong Equipment Life
Decreased Chances Equipment Failure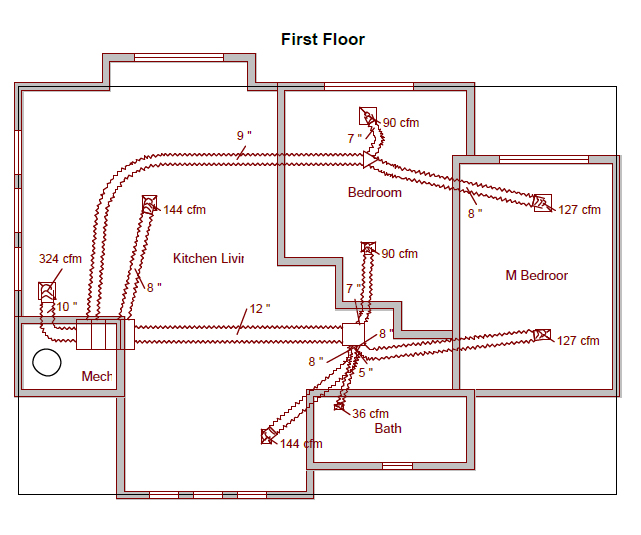 GET STARTED TODAY!
Thank you for the opportunity to become your Florida Energy and Load Calculations provider. If you have any questions or require any additional information please feel free to contact Eric at (833) 322-5271 or eric@ecalcsplus.com. We look forward to earning your business.