E-Calcs Plus, Inc. is RESNET certified to perform Blower Door Testing / Envelope Leakage Testing
As of July 1st, 2017 Blower Door testing is a residential requirement for all Florida homes and multi-family buildings.  
The 6th Edition Residential Florida Energy Code requires that:
Each house/unit pass a Blower Door test (Envelope Leakage Test) with 7 air changes per hour – 7 ACH(50) – or less and that the Blower Door Tested value must be equal to or lower than that which was entered on the R405-2017 Energy Compliance Form

Mechanical Ventilation is implemented for houses that test at 3 air changes per hour – 3 ACH(50) – or less for the Blower Door Test – especially Foam Encapsulated Attics which already require OA supply. Basically, if the home is built too tight than poke a hole in the wall to supply fresh air.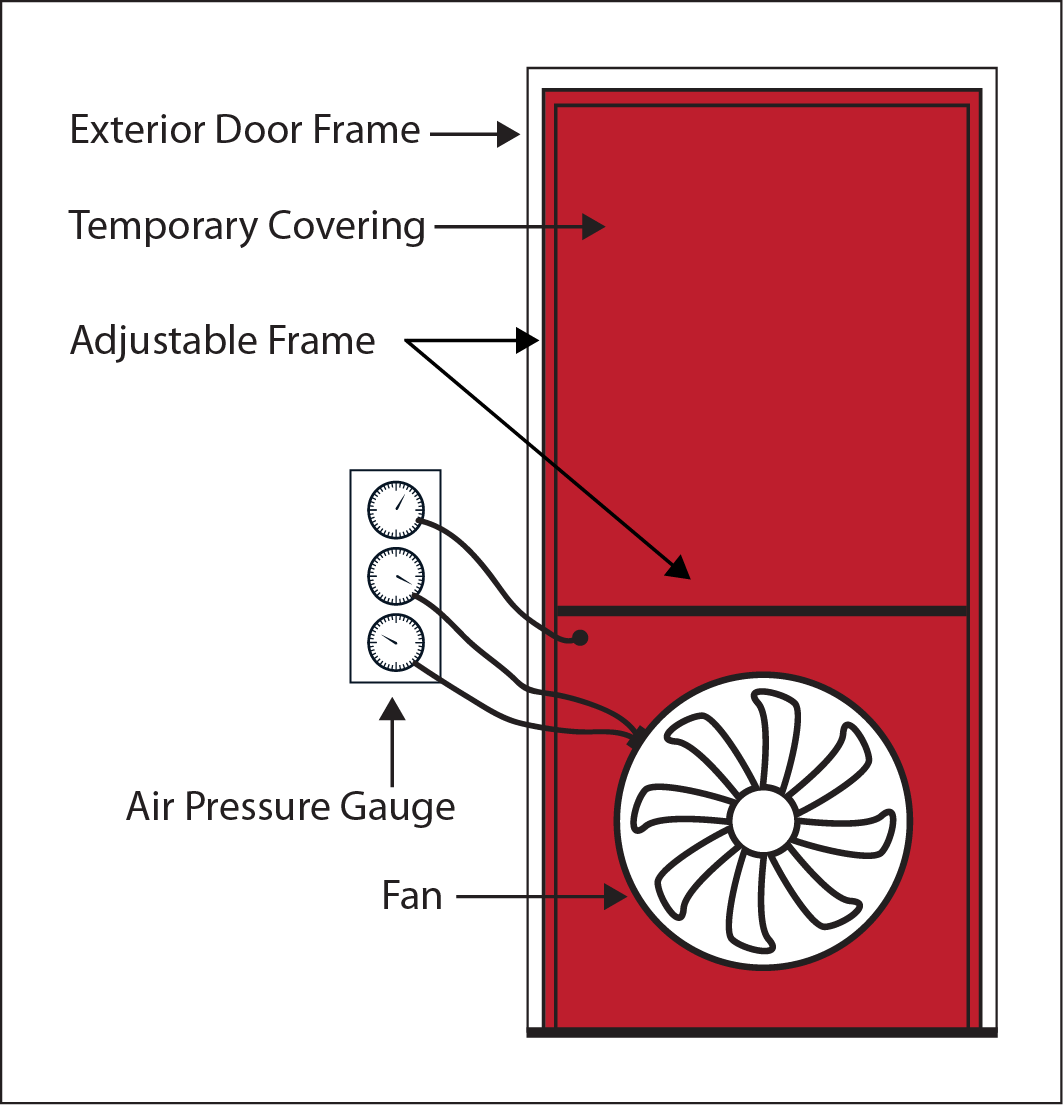 Why do I need a Blower Door / Envelope Leakage Test?
The purpose of Blower Door Testing is to measure the air tightness of a home and check for air leakage.
Benefits of Blower Door Testing
Energy Efficiency
Detect & Repair Drafts or Leakages
Indoor Air Quality
Moisture Control
Code Compliance
How Does the Test Work?
A specialized fan is placed in the front door of your home or building. This fan depreasurizes the home by blowing air out of the fan, and in turn, sucking air into the home itself. A computer hooked to the device measures pressure inside and outside of the home. Airflow is measured in cubic feet per minute (CFM). This calculation is used to determine the amount of air moving through the fan.
How Are Air Leaks Found?
Air leakage can easily be found by walking around the house and feeling for airflow – usually around doors, windows, and any wires, pipes, etc. going to the exterior of the building.
Getting the Results
By bringing the test pressure to 50 pascals, we are able to calculate the cubic volume of airflow in the home. From that number we can determine how many air changes per hour that the home leaks. The lower the number the better. Ideal air changes for a net zero home is 1-2 changes/hour.
GET STARTED TODAY!
Thank you for the opportunity to become your Florida Energy and Load Calculations provider. If you have any questions or require any additional information please feel free to contact Eric at (833) 322-5271 or eric@ecalcsplus.com. We look forward to earning your business.